MOST POPULAR PRODUCTS AVAILABLE AT WILDER MEDICAL MOBILITY
IF YOU DO NOT SEE WHAT YOU ARE LOOKING FOR, PLEASE CONTACT US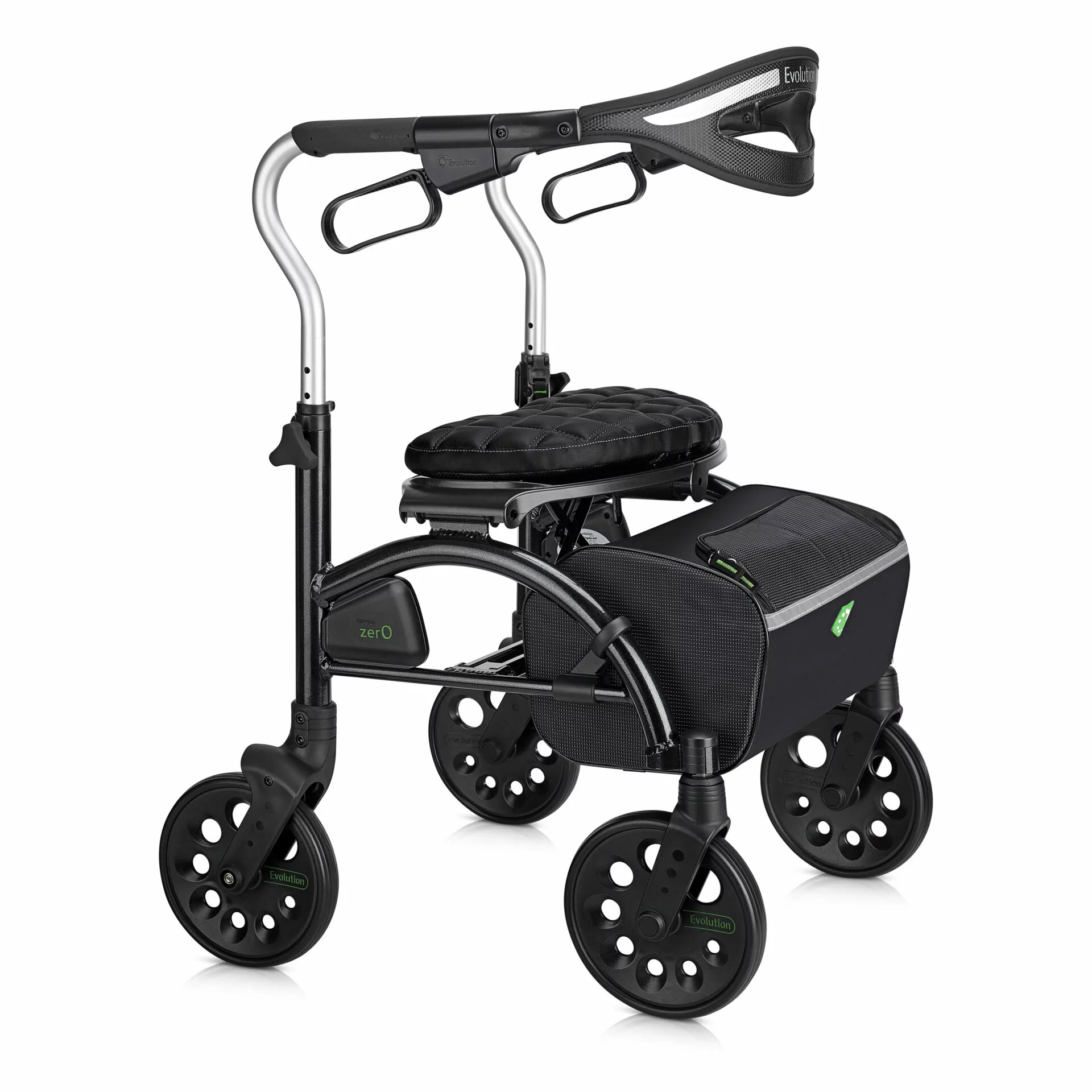 Evolution Technologies
xpresso zero
Cable-free brakes and effortless handle height adjustment make the Xpresso Zero Walker easy to maintain. The Xpresso Zero Walker includes a padded seat cushion and extra-wide backrest. 
Evolution Technologies
xpresso lite cf
With cable-free brakes, a center folding seat, durable folding basket, the Xpresso Life CF folds easily and is compact.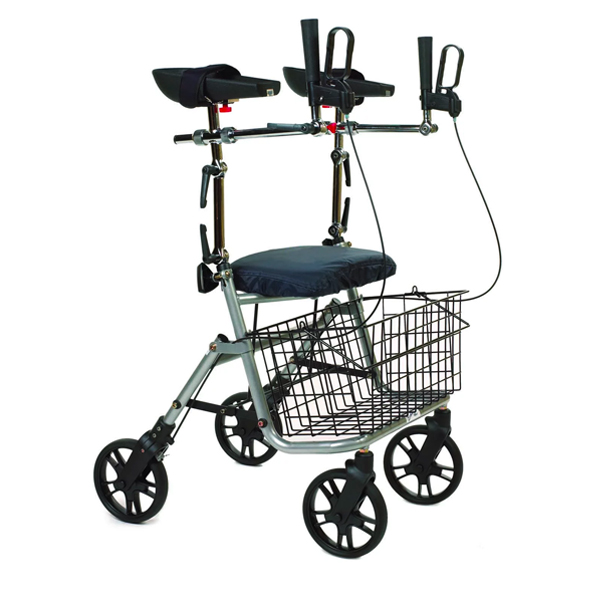 Evoution Technologies
Arm Trough System
The arm troughs provide a safer, more stable platform that allows users to remain upright.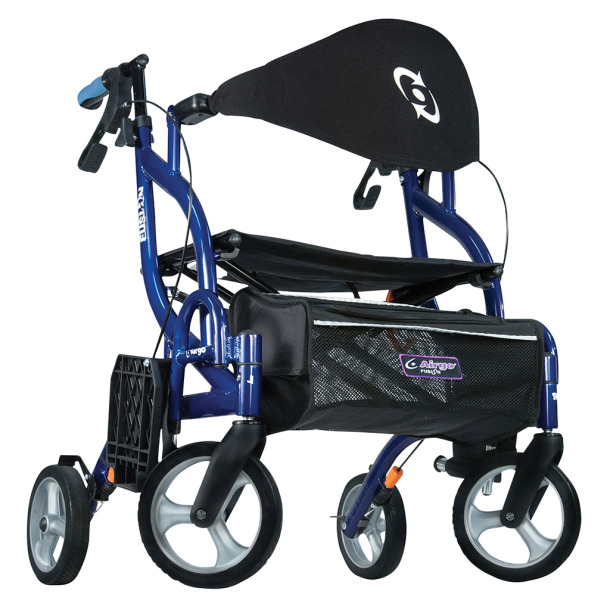 Drive Medical
Airgo Fusion F20
Lightweight walker/transport chair.  NEW covered soft basket folds with the frame and can be easily removed. Folds sideways easily by just a pull of the strap.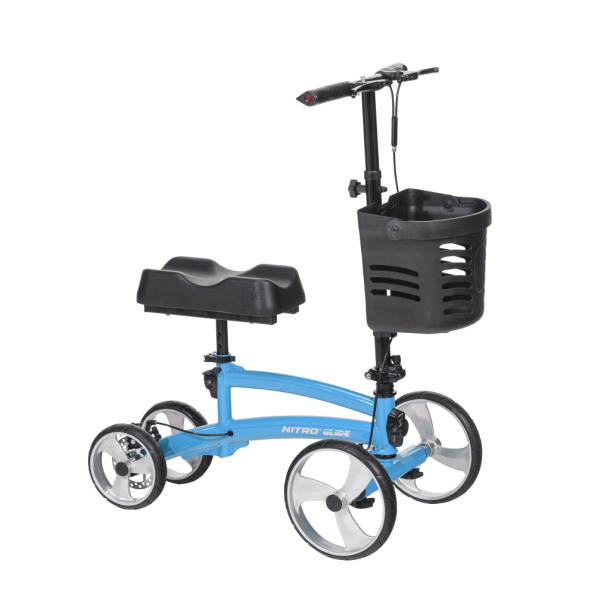 Drive Medical
Nitro Glide Knee Walker
The Nitro™ Knee Walker offers users recovering from a below-the-knee injury the ability to remain mobile and glide through their daily activities in an all-new sleek design.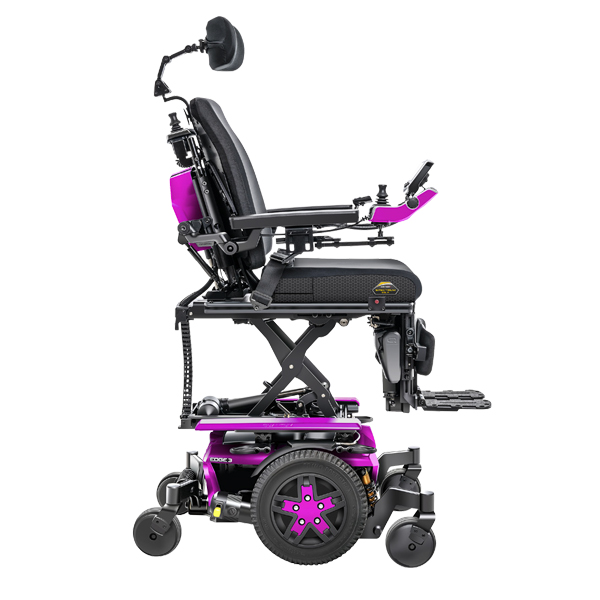 The design of the Edge® 3 is for the most advanced power chair experience ever! Upgraded SRS (Smooth Ride Suspension) provides a smooth, comfortable ride with advanced stability.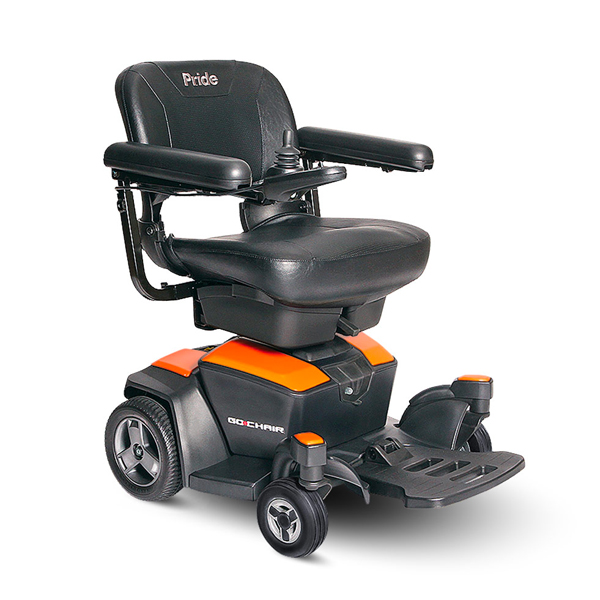 #1 for portability! Sleek and stylish, while offering a 25.4" turning radius and disassembling into five pieces. The best in take-with-you mobility.
Quantum
R-TRAK Rear Wheel Power
The revolutionary R-TRAK power base combines the stability of a classic rear-wheel drive power chair with unprecedented comfort.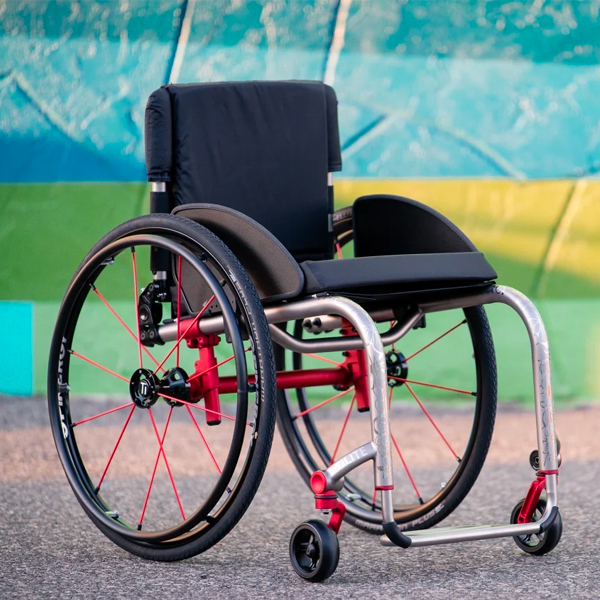 Permobile
TiLite Sport Chairs
Every person deserves the opportunity to explore the world and embark on new adventures with safety, convenience, and independence. Permobil is committed to making this possible!
Patented frame concept uses intelligent geometry to create a significantly stronger, lighter and better performing chair.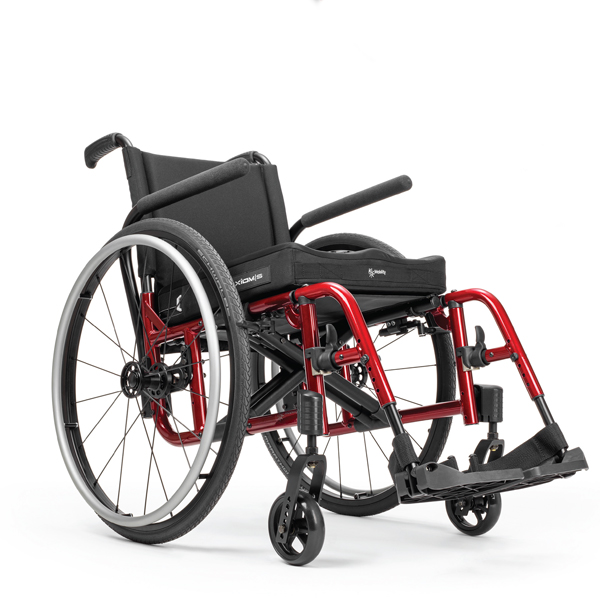 The professional's best choice infolding ultra-lightweight mobility.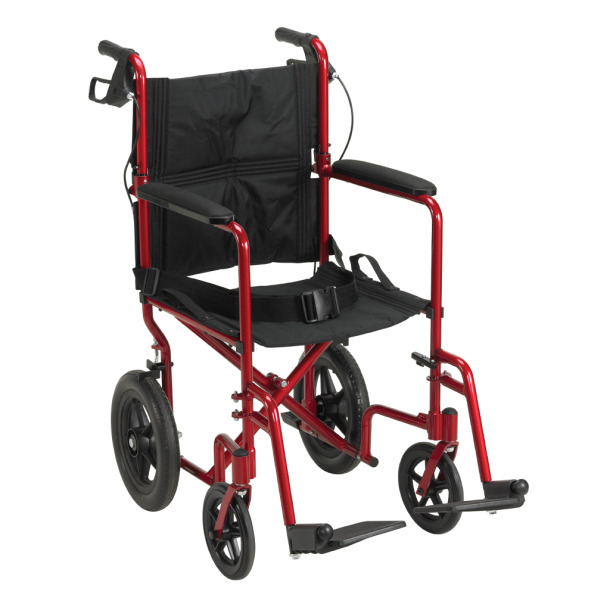 Drive Medical
Transport Wheelchair 
Weighs only 19 lbs. Handy lever on chair back makes it easy and convenient to fold back down.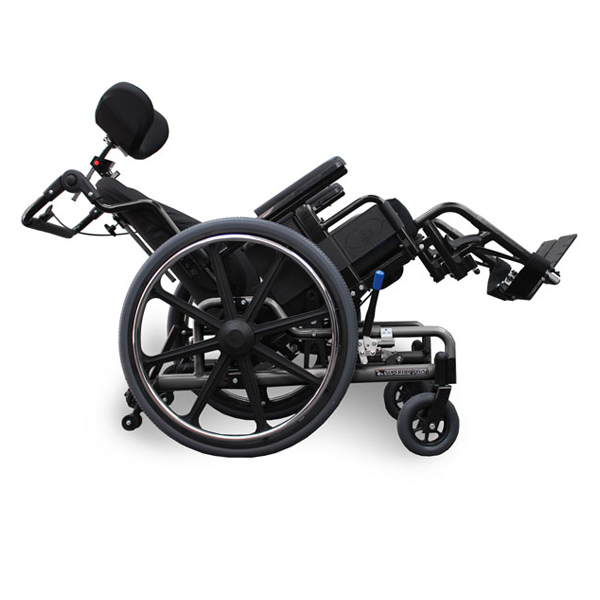 Power Plus Mobility
STP Super Tilt Plus
The tilt system on this chair provides a change in seating position to redistribute pressure from one area to another.
Blake Hybrid
GEO-MATRIX CUSHIONS
The Geo-Matrix™ Hybrid cushion is often used to provide comfort for users who require gentle positioning and contouring with excellent pressure distribution and vibration control.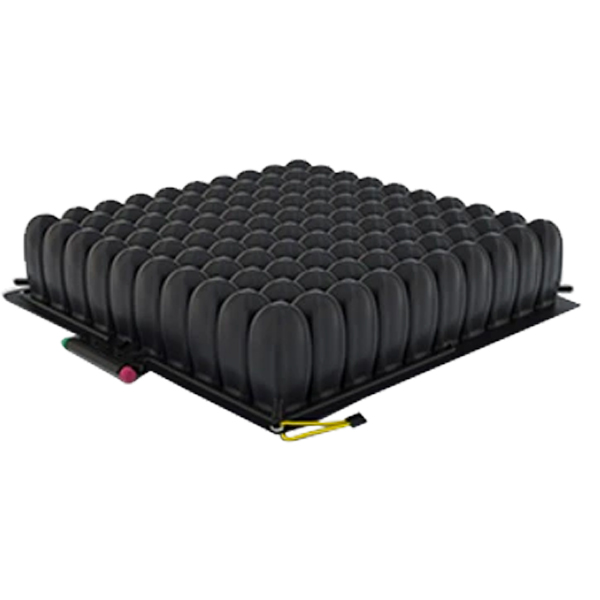 ROHO
QUADTRO SELECT® Cushion

The interconnected air cells envelop your body, delivering maximum immersion and positioning, while protecting you from skin and soft tissue breakdown.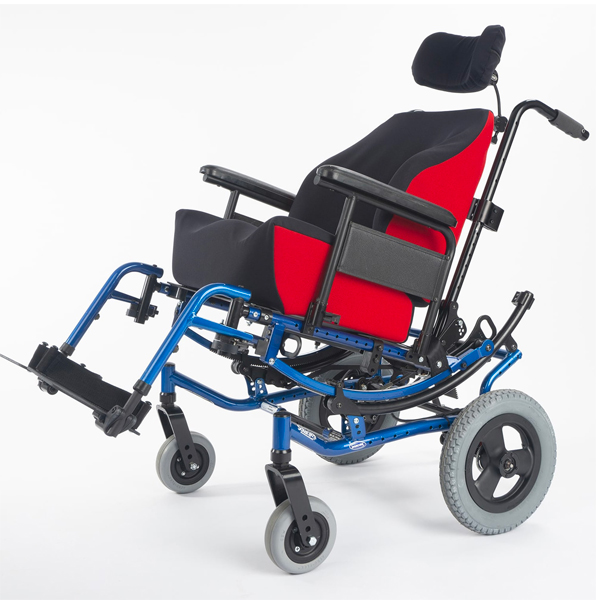 Providing adequate contact support and pressure relief required by all individuals.
The Matrx® Elite backs are designed to provide precise orientation within the wheelchair for optimal postural support.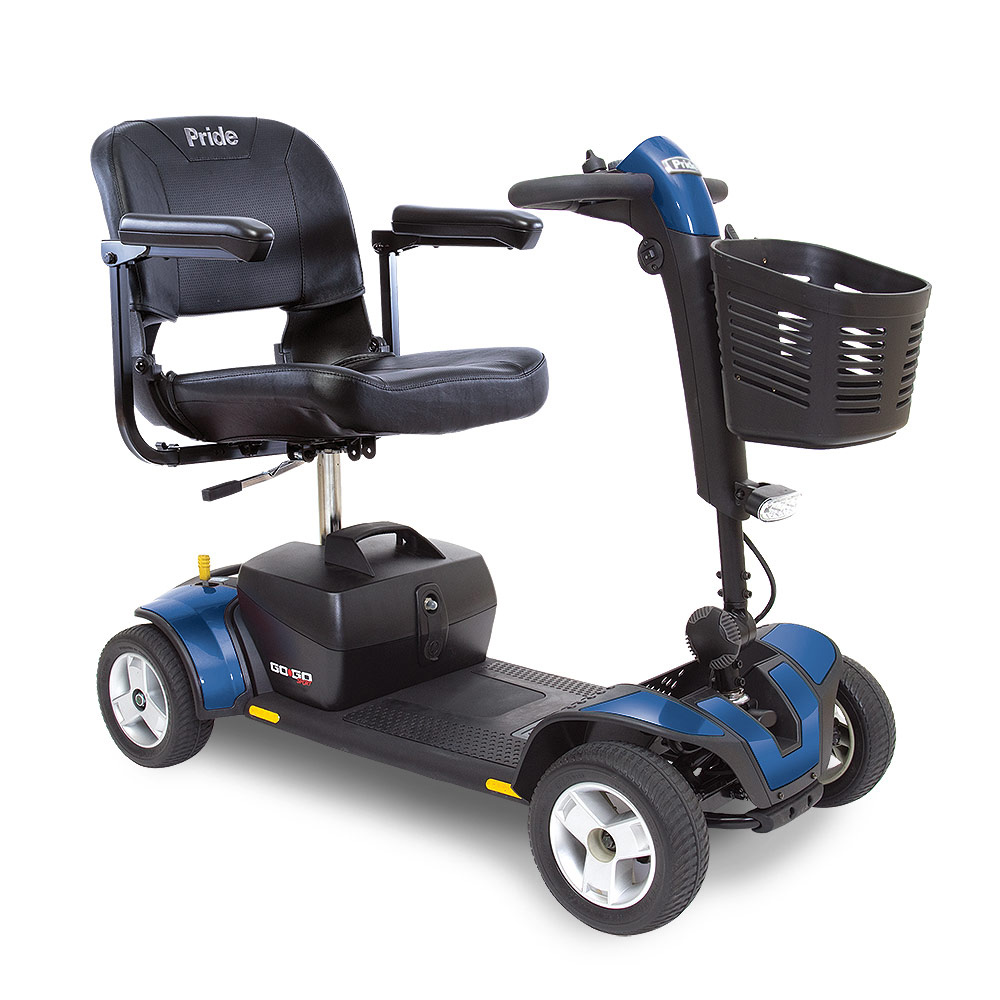 The Go Go® Sport offers simple disassembly and an ergonomic delta tiller, perfect for one-handed operation.
The Revo 2.0 breaks down swiftly into five main pieces thanks to our exclusive feather-touch disassembly system. It clicks back together just as fast, giving you the freedom to take your scooter anywhere.
Comfort-Trac front and rear suspension; Feather-touch disassembly permits simple frame separation with only one hand.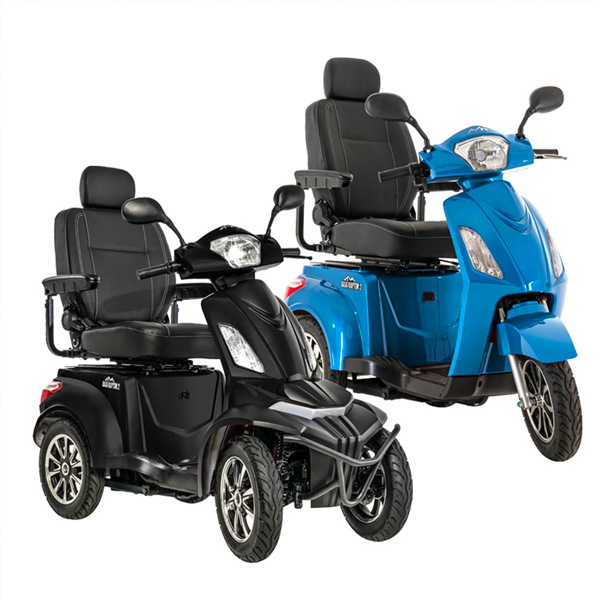 Elegant, powerful, long-range mobility, perfect for on-road exploration!
HOME CARE HOSPITAL BEDS/MATTRESSES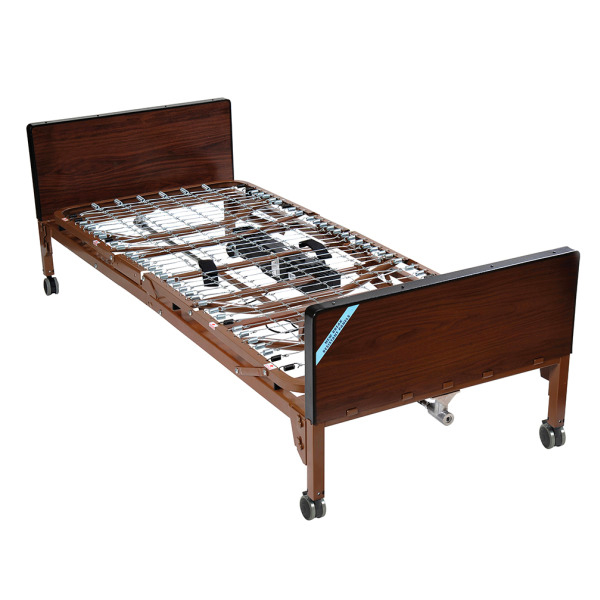 Drive Medical
Delta Ultra-Light 1000
Fully electric bed.  Eight (8) Function Handheld Pendant Control.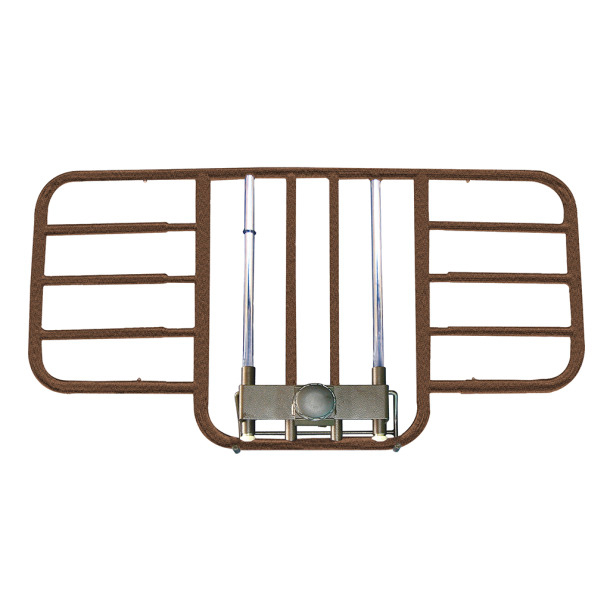 Drive Medical
Half-Length Bed Rail
Bed Rails from Drive Medical may be used as an assistive device or for fall prevention for individuals utilizing a medical homecare bed.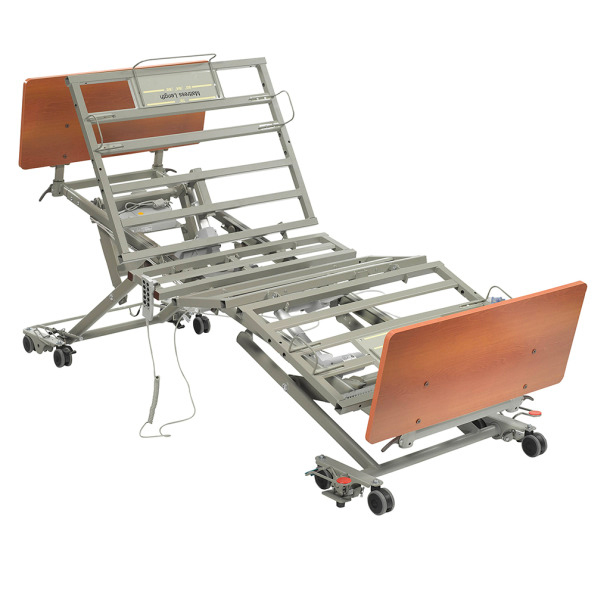 Drive Medical
Prime care bed
Versatility & reliability for LTC patients, families and caregivers.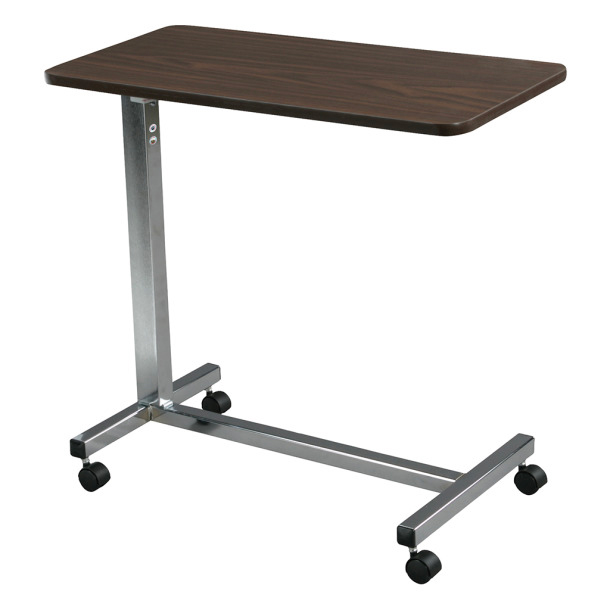 Drive Medical
Over the bed Table
Walnut, wood grain low-pressure laminate top. Table top can be raised or lowered in infinite positions between 28″- 45″.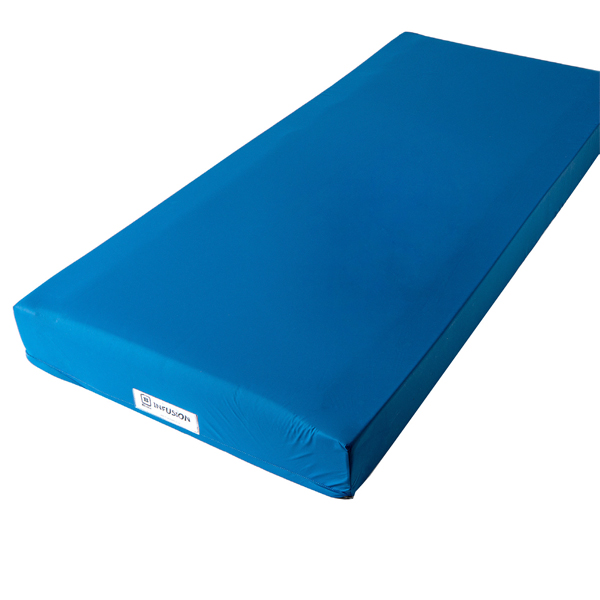 Blake Medical
Fusion Mattress
This mattress is used for the maintenance of skin health; people with some degree of mobility and who have lower risk of skin breakdown.
Blake Medical
Air Mattress
This mattress is used for the maintenance of skin health; the prevention and treatment of stage I-IV pressure injuries.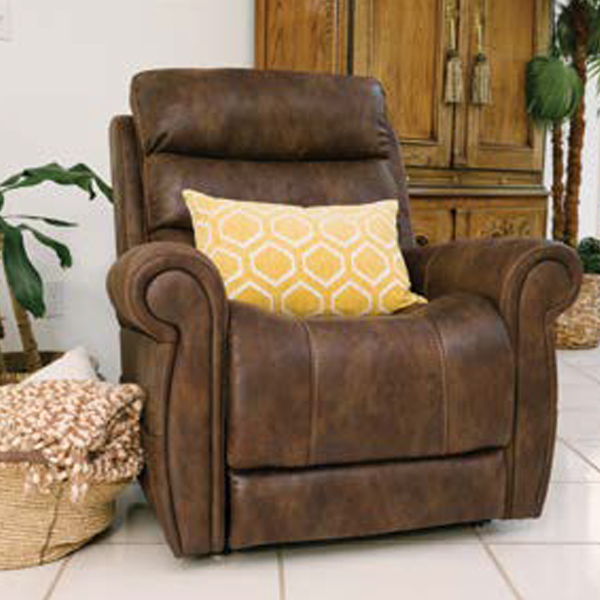 The Tranquil 2 combines quiet comfort with gorgeous fabrics, for a rich and upscale look.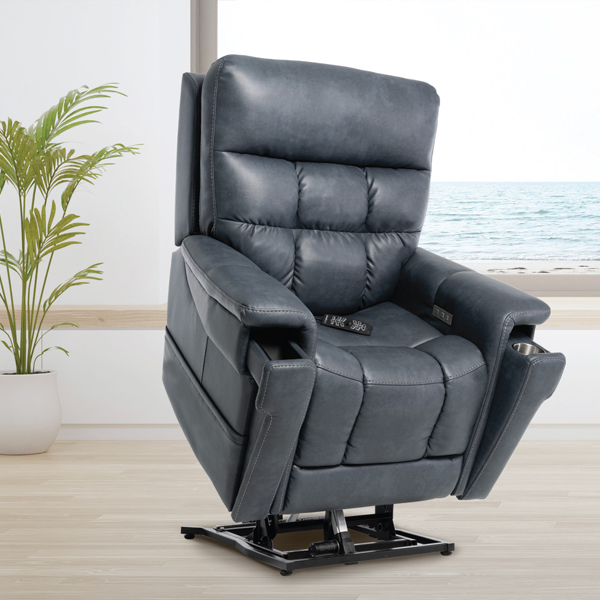 The Ultra provides soothing heat and an advanced massage system.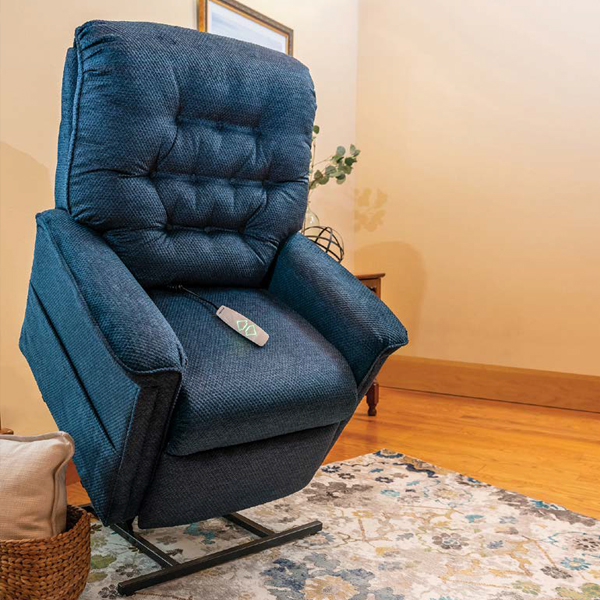 With a superior design that provides exceptional strength, Heritage Collection delivers style and durability that will last for years to come.
Designed for smaller spaces – townhouses & condos.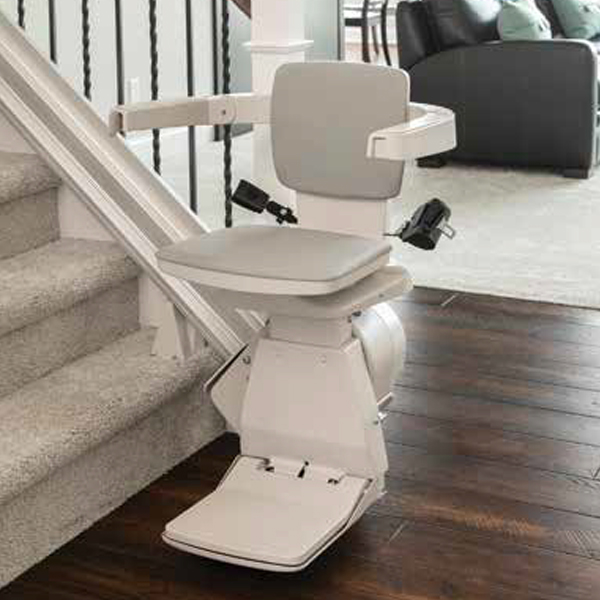 Bruno's most popular stairlift can help restore full access to your home. Offers a mix of high-quality standard functionality, and ease-of-use design.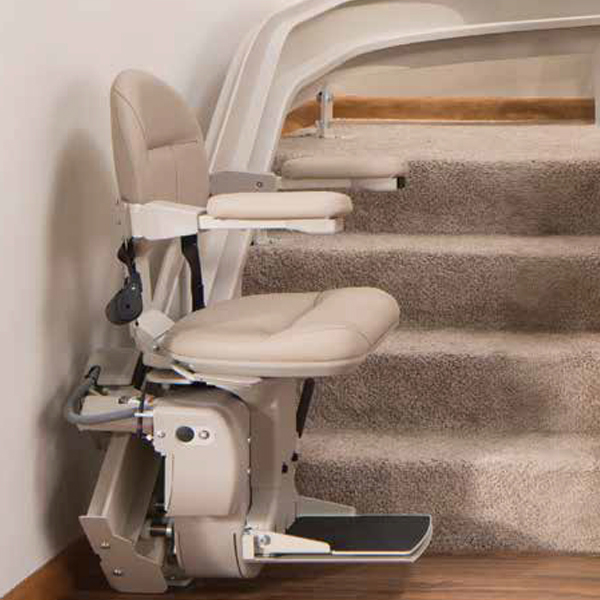 Experience the smooth, quiet ride of Bruno's Elite Curve. Quality and comfort are second to none with a Bruno stairlift.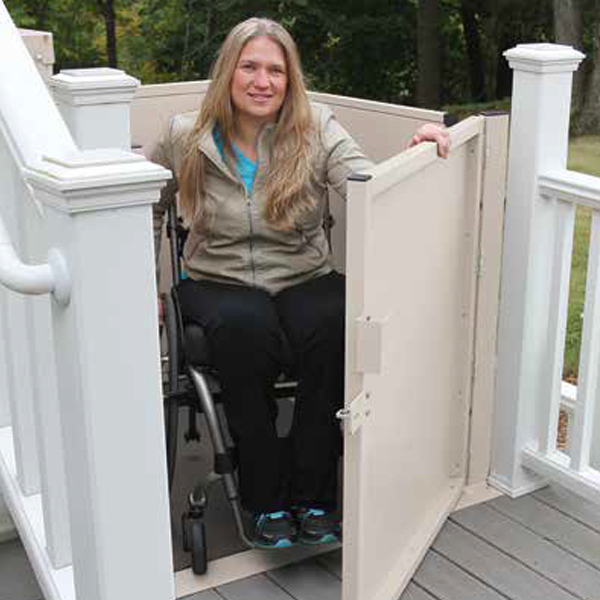 Bruno
Vertical Platform Lift
Allow people using mobility devices to easily enter or exit a home, deck, or patio with a Bruno vertical platform lift.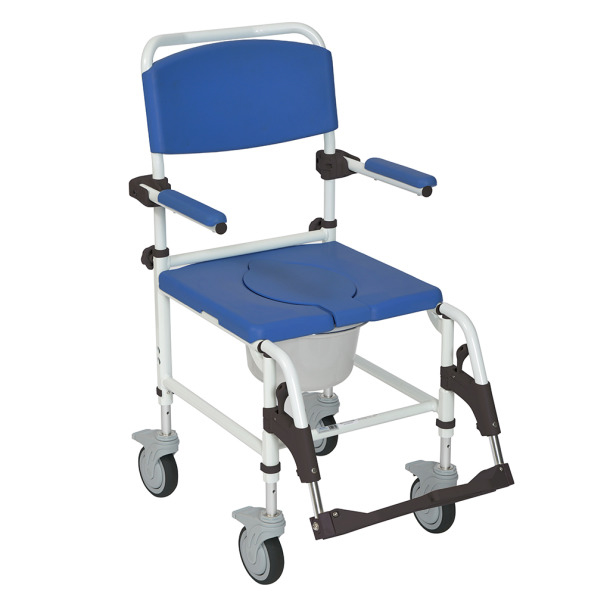 Drive Medical
Commode Shower Chair
Versatile 3-in-1 design enables this model to easily be positioned over a standard toilet, used as a portable self-contained commode or shower chair.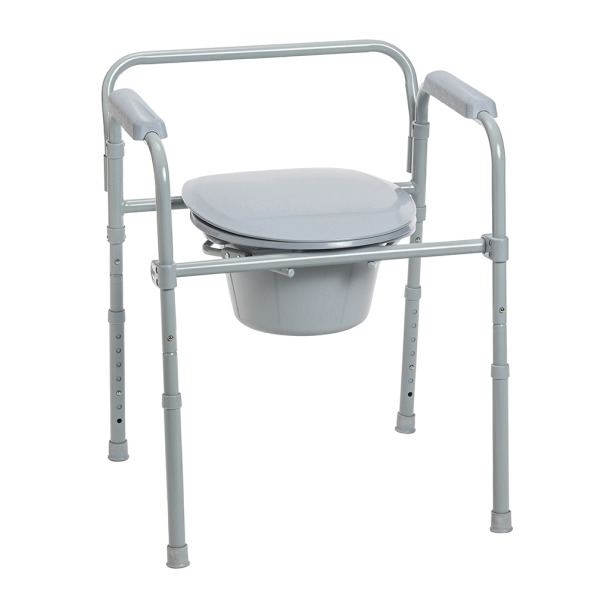 Drive Medical
Commode 3-in-One 
Easy, tool-free assembly. Easily opens and folds for storage and transportation.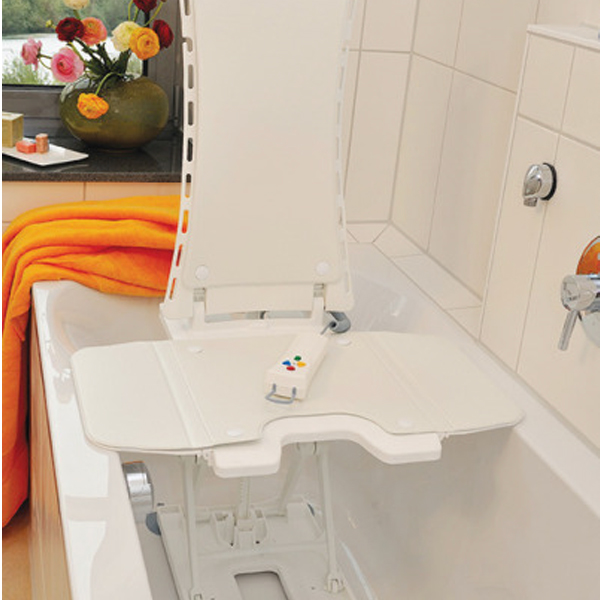 Drive Medical
Bellavita Auto Bath Lifter
The lightest bathlift on the market at only 20.5 lbs. Completely tool-free set up makes it easy-to-install and operate When not in use, back easily folds down for space-saving storage.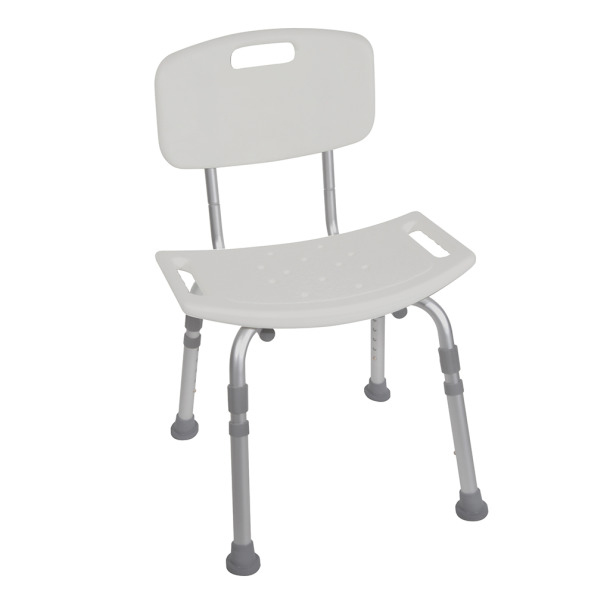 Drive Medical
Shower/Bath Chair
Easy, tool-free assembly of back, seat and legs. Aluminum frame is lightweight, durable and corrosion proof.  Many models/sizes to choose from.
Drive Medical
Transfer Benches
Tool-free assembly of back, legs and arm. A-frame construction provides stability.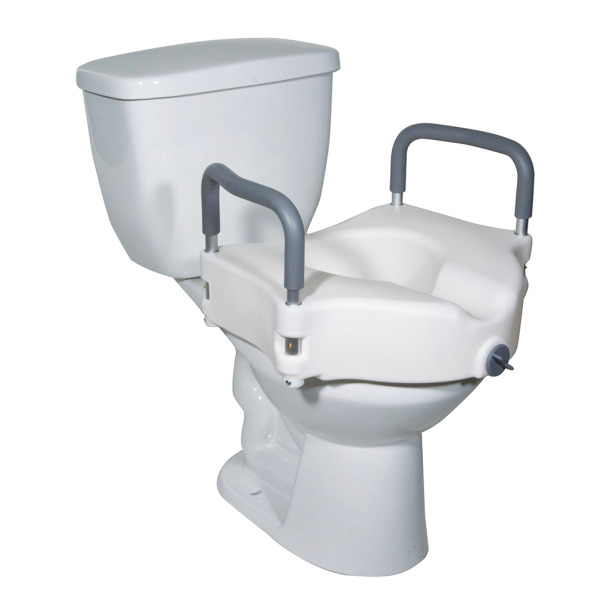 Drive Medical
Raised Toilet Seats
Designed for individuals who have difficulty sitting down or getting up from the toilet. Adds 5″ to height of toilet seat.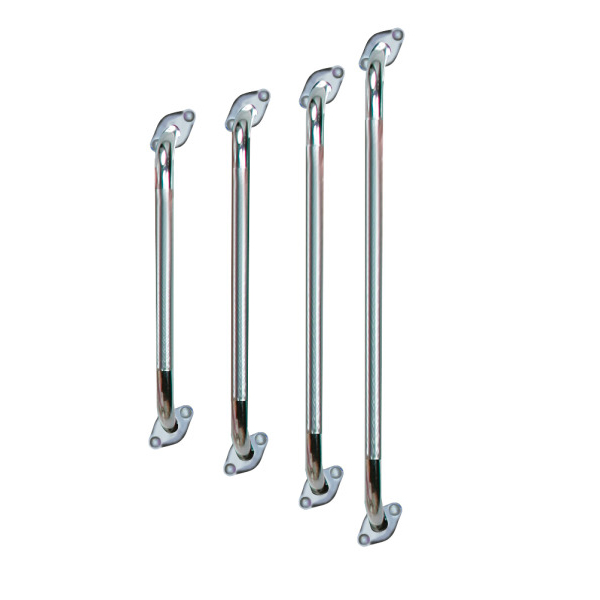 Rotating flange for easy installation. Knurled grab bar diameter provides a no-slip grip.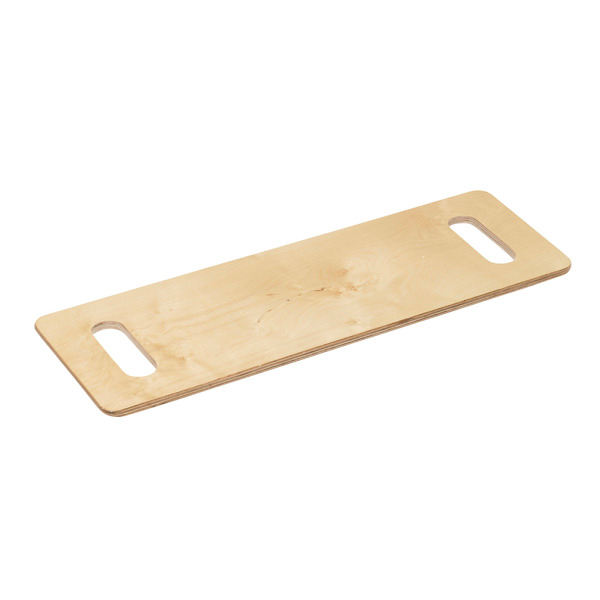 Drive Medical
Transfer Board
For ease of transferring to and from a wheelchair. Made of sturdy Baltic birch with a clear lacquer finish.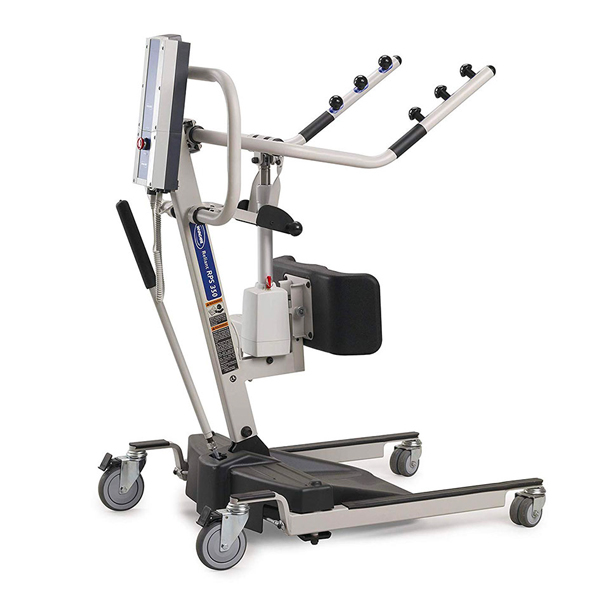 Invacare
Reliant Stand up lift
For safe and secure transfers.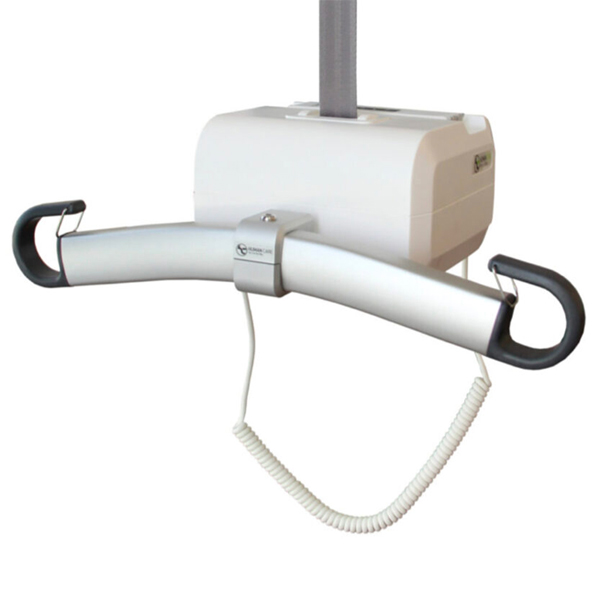 The Human Care Altair overhead lift is a lightweight portable lift with a discreet and modern design.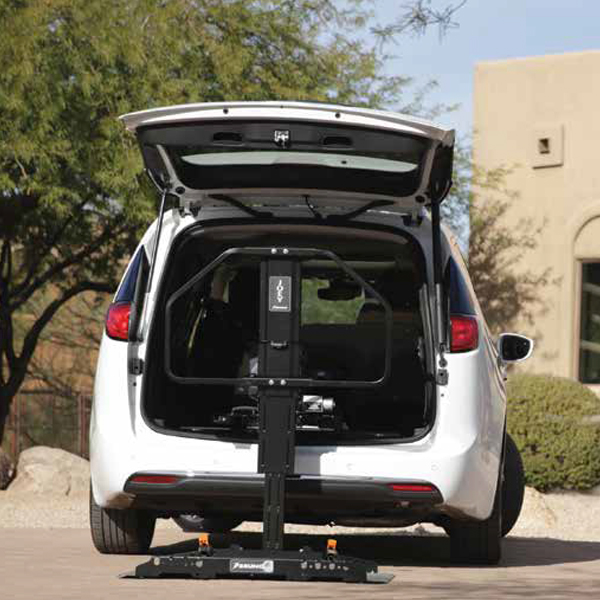 Ride a mobility device onto the platform from either direction, press a button and the Joey lifts and stows your device into the back of your vehicle.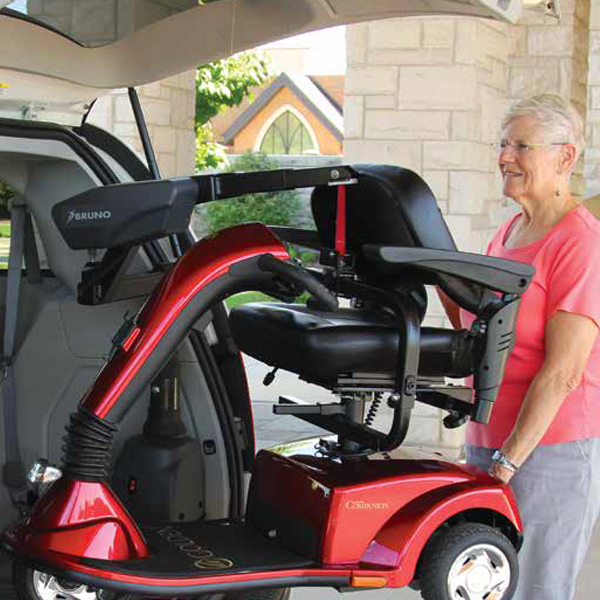 Bruno's Curb-Sider is the world's most popular means of lifting and transporting scooters or powerchairs inside a vehicle using a hoist.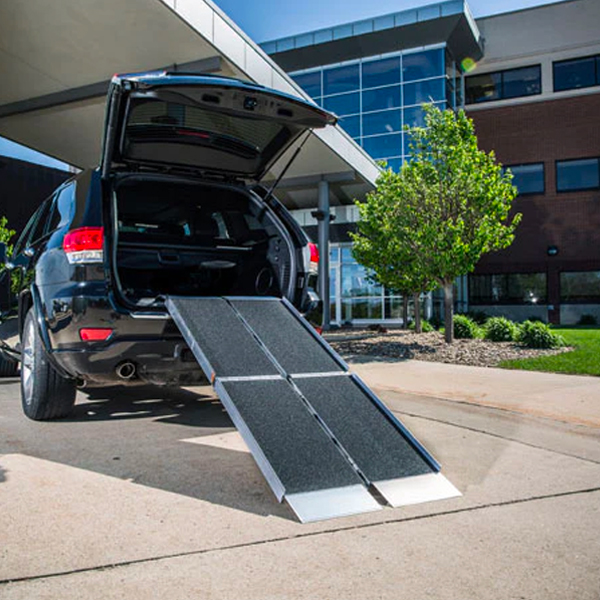 EZ-ACCESS® SUITCASE® ramps allow durable, dependable solutions to a variety of mobility and accessibility needs.
QRamp
Modular Access System
The durable, non-slip ThruFlow panels enable rain, snow and debris to pass through the surface, making it virtually maintenance free.